THE BEST ORACLE - SUN SERVER MEMORY UPGRADES
Oracle OEM memory reliability.
 Lower costs.
Not sure what you need? We can help. Use our Oracle memory configurator.
It's easy to buy
memory here.
Part #

Part Number
Made By
Capacity
Speed
Form Factor
Price

7115348


Memory for Oracle - Sun

Original Replacement

1x 32GB
DDR4-2666
RDIMM

$

44
Buy Now

7115347


Memory for Oracle - Sun

Original Replacement

1x 16GB
DDR4-2666
RDIMM

$

34
Buy Now

7115349


Memory for Oracle - Sun

Original Replacement

1x 64GB
DDR4-2666
LRDIMM

$

98
Buy Now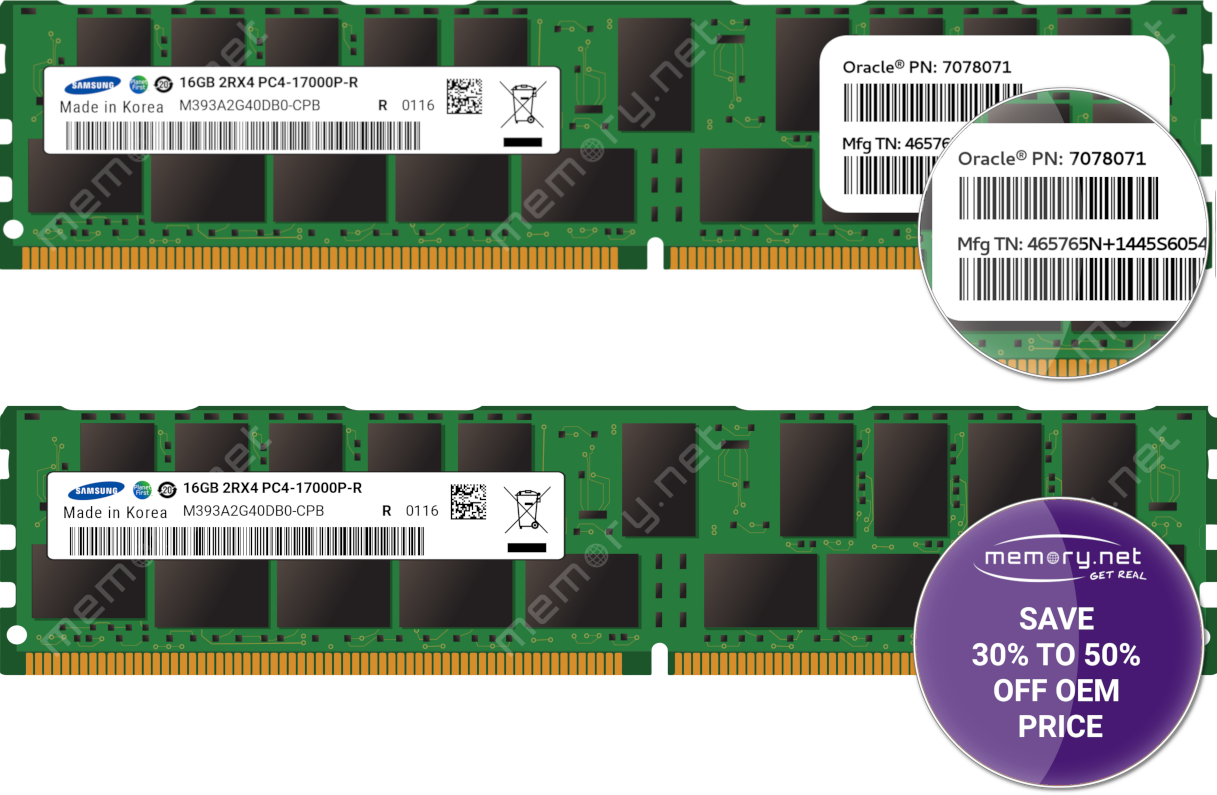 APPROVED ORACLE SERVER MODULES 
Stop paying for Oracle labels.
Are overpriced Oracle OEM memory options wasting your organization's IT hardware budget? We won't.
We'll take you behind the closed doors of the memory industry. Here you can buy the same exact RAM Oracle installs in servers at the factory. Even though memory labels say Oracle–Samsung and Hynix manufacture the module. If you cannot get support from Oracle–you will here.
Shop here by branded part number, we give you an original Oracle qualified part. You'll save up to 50% or more for the same module Oracle sells.
Why pay more–when you don't have to here?
When Oracle needs memory, here's what they demand.
Oracle purchases factory original memory made by Samsung and SK Hynix. The top two DRAM makers building original modules world-wide.
IDENTICAL ORACLE OEM RELIABILITY
Don't compromise.
Buy the best.
Oracle does not make server memory. They buy and label it. Manually inspect your server memory or refer to your server specification guide to find part numbers.
Use the Oracle, Samsung or SK Hynix part numbers to find guaranteed compatible modules at lower costs.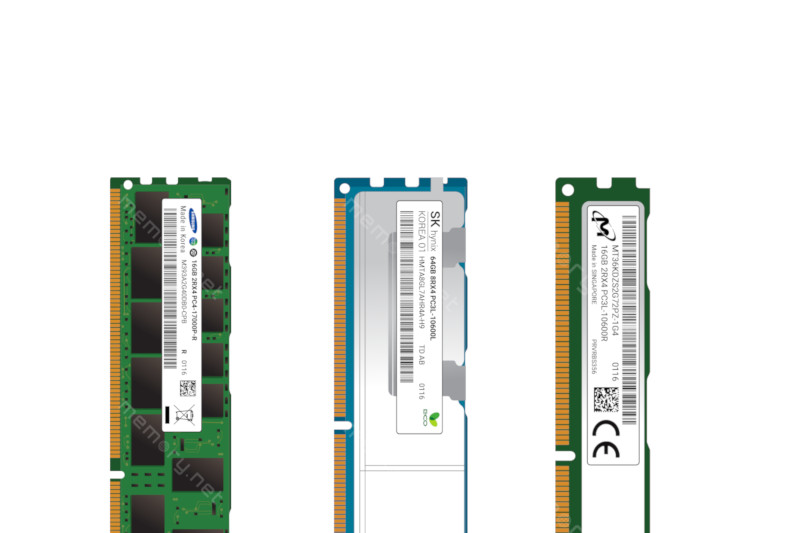 COMPLETE ORACLE MEMORY PRODUCT LIFE-CYCLE SOLUTIONS
Manage your IT assets.
Want to buy and save? Need to sell used or excess Oracle memory to recover cash?