GET PROVEN SAMSUNG ORIGINAL MEMORY 
Samsung server memory reliability.
 Lower costs.
Configure your server with trusted Samsung memory modules. HPE, Cisco, Dell and Lenovo do.
It's easy to buy
memory here.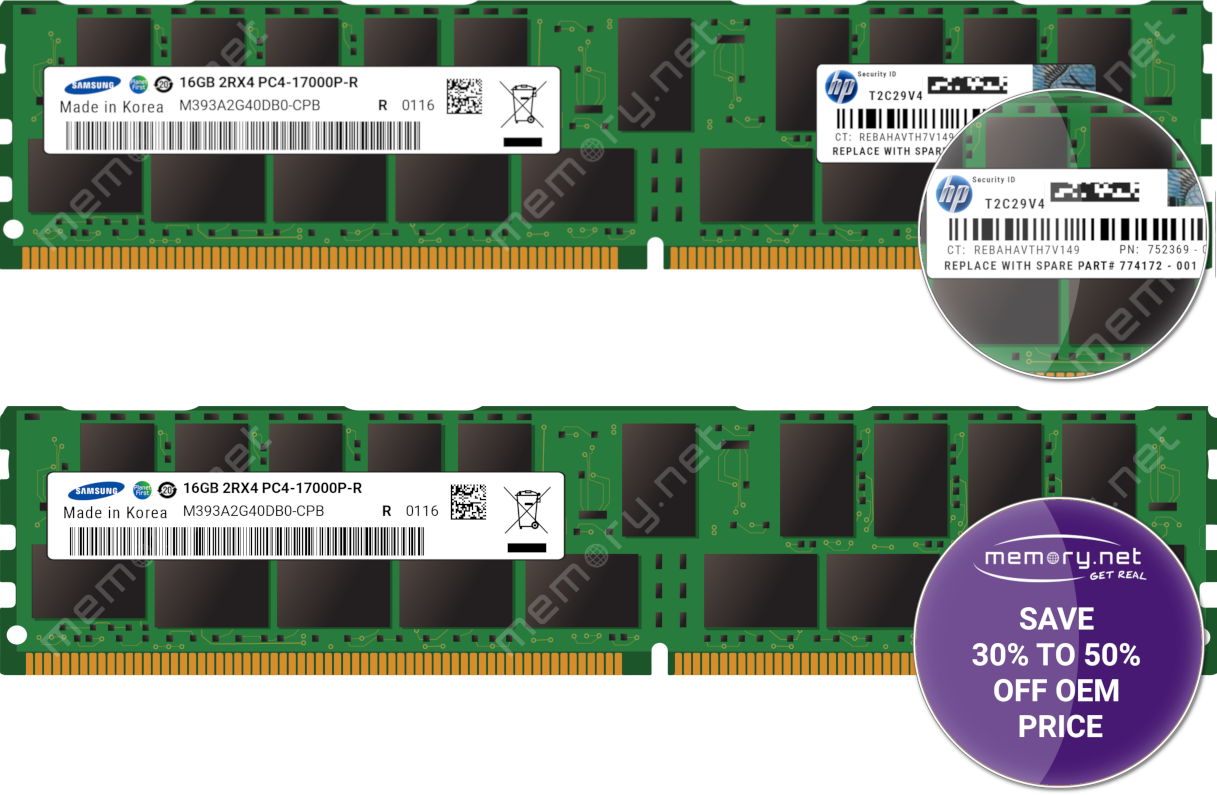 SAMSUNG MEMORY IS APPROVED EVERYWHERE
Stop paying for OEM labels.
Are overpriced OEM memory options wasting your organization's IT hardware budget? We won't.
We'll take you behind the closed doors of the memory industry. Here you can buy the same exact RAM OEMs install in servers at the factory. Even though memory labels have the server brand–Samsung makes the module.
Shop here by branded part number, we give you an original Samsung qualified part. You'll save up to 50% or more for the same module OEMs sell.
Why pay more when you don't have to here? COMPLETE SAMSUNG MEMORY PRODUCT LIFE-CYCLE SOLUTIONS
Manage your IT assets.
Want to buy and save? Need to sell used or excess Samsung server memory to recover cash?